Weekly Links 12/8
All the leaves are brown & the sky is grey
The end of the year is right around the corner, and the leaves in my neighborhood know it! An industrious man with a huge leaf blower valiantly fought against the leaf-strewn sidewalk last week, and yet here we are: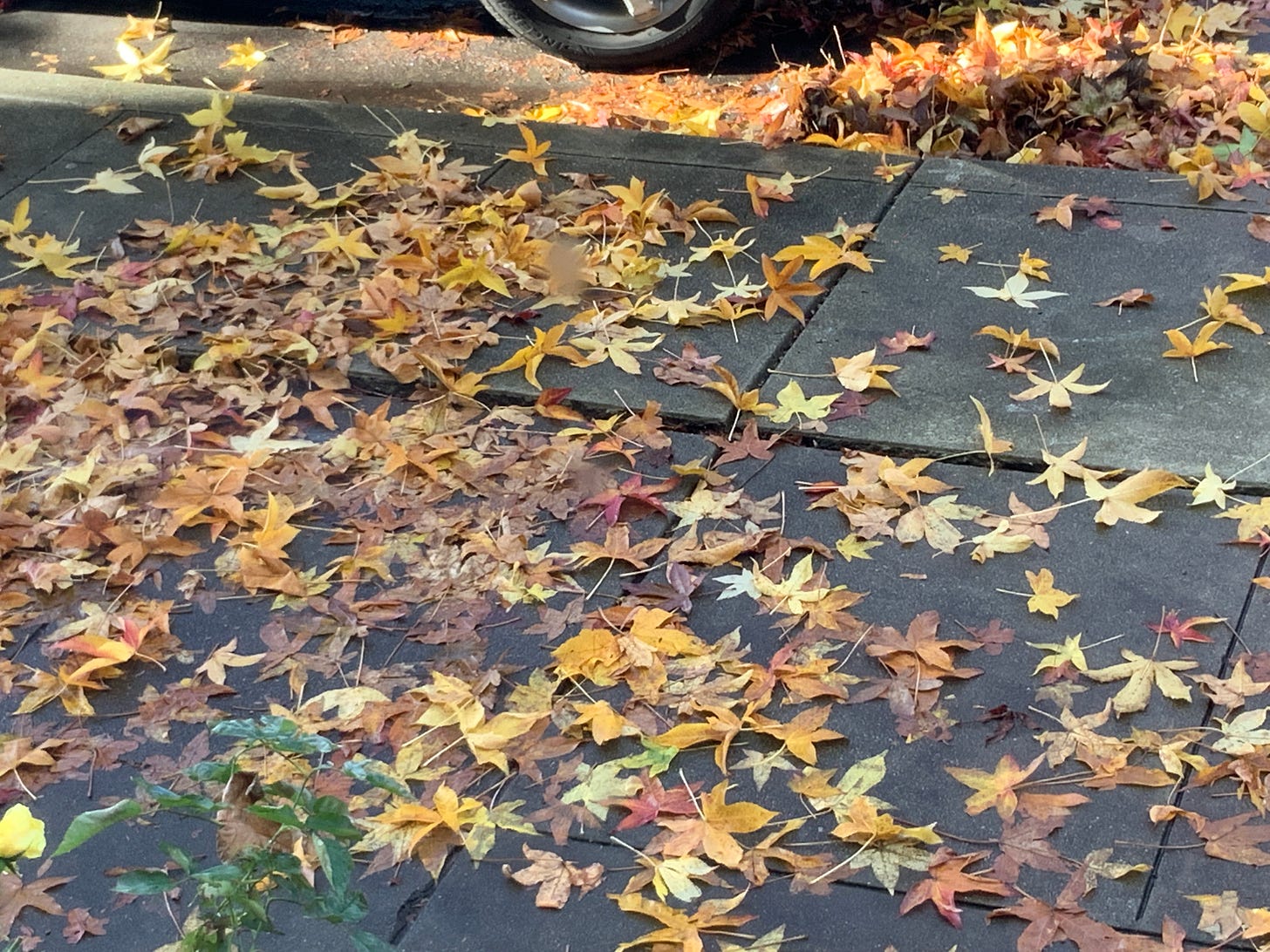 These are the leaves that get slick really fast, and ultimately led to my worst bike accident a few years ago. Be careful out there friends! This week I've got food links, book recommendations, and a few other surprises:
Gobo! I'm so jazzed about gobo this fall. It looks like a very, very long brown carrot, and has a delightful woody taste. I put it in tonjiru, which I've made quite a bit recently as it helps warm the spirit while filling you up on a cold rainy day.

Now that you're warm, you can brave the cold and fearful land of a Tumblr without porn. When SESTA/FOSTA passed (pause for boos and hisses), Tumblr decided to unceremoniously kick off all "female-presenting nipples" and other sundry titillation. Automattic later bought the whole shebang for a tiny amount of cash, and it still limps along as a crap version of Wattpad, I guess.

If these links didn't tickle your fancy, prepare to get lost in a sea of cooler ones. That's right! A decade of dope stuff. I really enjoyed this list, and had forgotten quite a few things on it.
While the previous link is a little maximalist, this one is all about restraint, and just enough internet.

Finally, I leave you a list of novels to peruse while you sip your glögg this winter. I've only read four of the twenty, but they were quite good, so perhaps this list has legs.
Again another week has closed, and another begun. I hope you have a fantastic one, filled with food, and merriment, you bon vivant. As it gets chillier in the northern hemisphere, I particularly enjoy how cuddly my cat gets—who needs a heated blanket when you have this guy: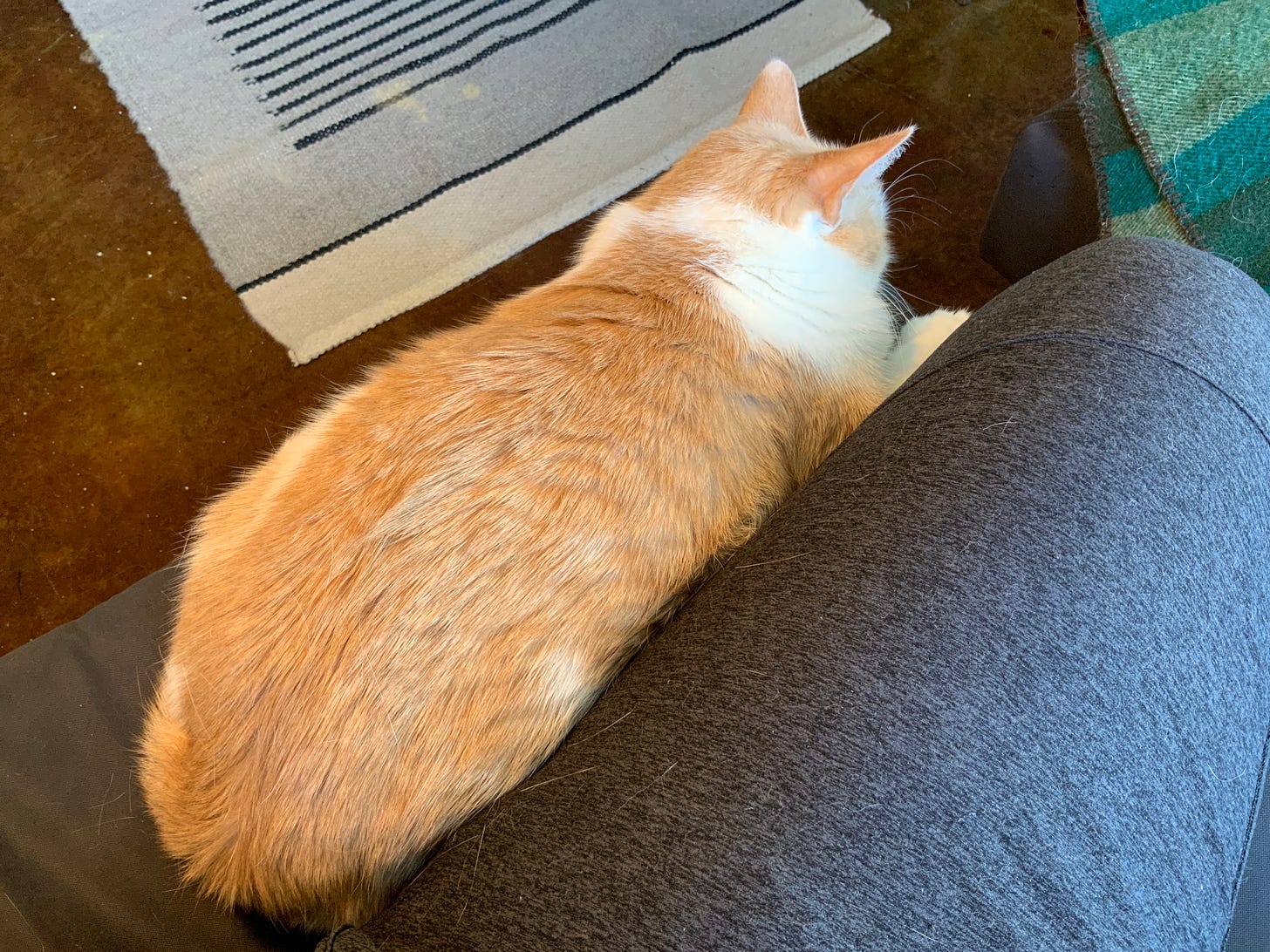 Until next time, space cowgirls~